Playtime / Walks
For those dogs that like more exercise or mental stimulation, we offer Playtime in the Paddock. In the fully enclosed paddocks, we can play with your dog whatever games or activities they enjoy – be it chasing balls, just running round or doing agility work. During rest periods, there in plenty of time for cuddles and to have a good sniff round. As with the kennels, we don't mix dogs from other families so your dog will have our full attention.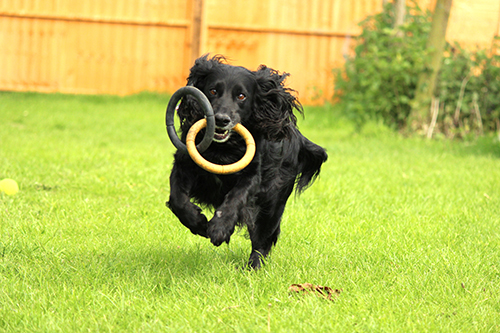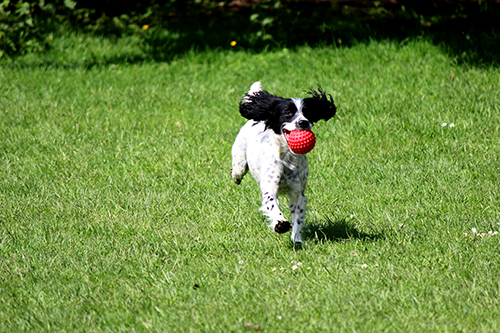 Alternatively, we can take your dog on a walk up towards the Ridgeway. During the walk your dog will be kept on a lead due to the amount of wildlife around.
The cost for this is £7.00 for half an hour (£12.00 for 2 dogs) or £12.00 for an hour (£16.00 for 2 dogs). These sessions can be arranged in advance or when you drop your dog/s off.